Walter P. Chrysler purchased the Dodge Brothers motor company in late 1928. Production was already in place for the 1929 model year. The 1930 Dodge Brothers was then the first Chrysler designed Dodge to be built. This was also the first year that Dodge introduced an 8-cylinder engine. In 1930, Dodge Brothers drove a new stock DD8 over 50,000 miles in 19 weeks to prove its dependability. The car was driven under every condition of road and weather. The Mileage Marathon was sanctioned and supervised by AAA and was the greatest dependability exhibition ever attempted at that time.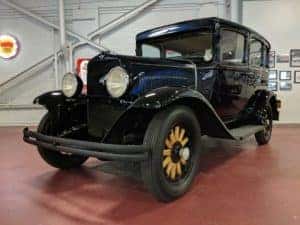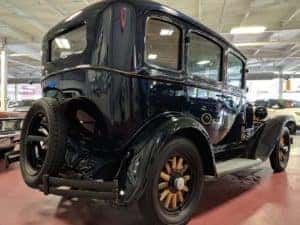 This particular 1930 Dodge Brothers DD6 sedan was built April 9, 1930 and shipped to Chambersburg, Pennsylvania. It was originally sold by Rippey T. Shearer in Chambersburg on June 15, 1930 to the Hoffman family. Paul and Edna Funk purchased the car from that family in 1965 for $300 and continued to own and drive the car until 2017 when purchased by Shively Motors.
The car has been repainted in the original colors, however, the interior is completely original including the original engine, wood wheels, and even back-up hand crank to start the car.