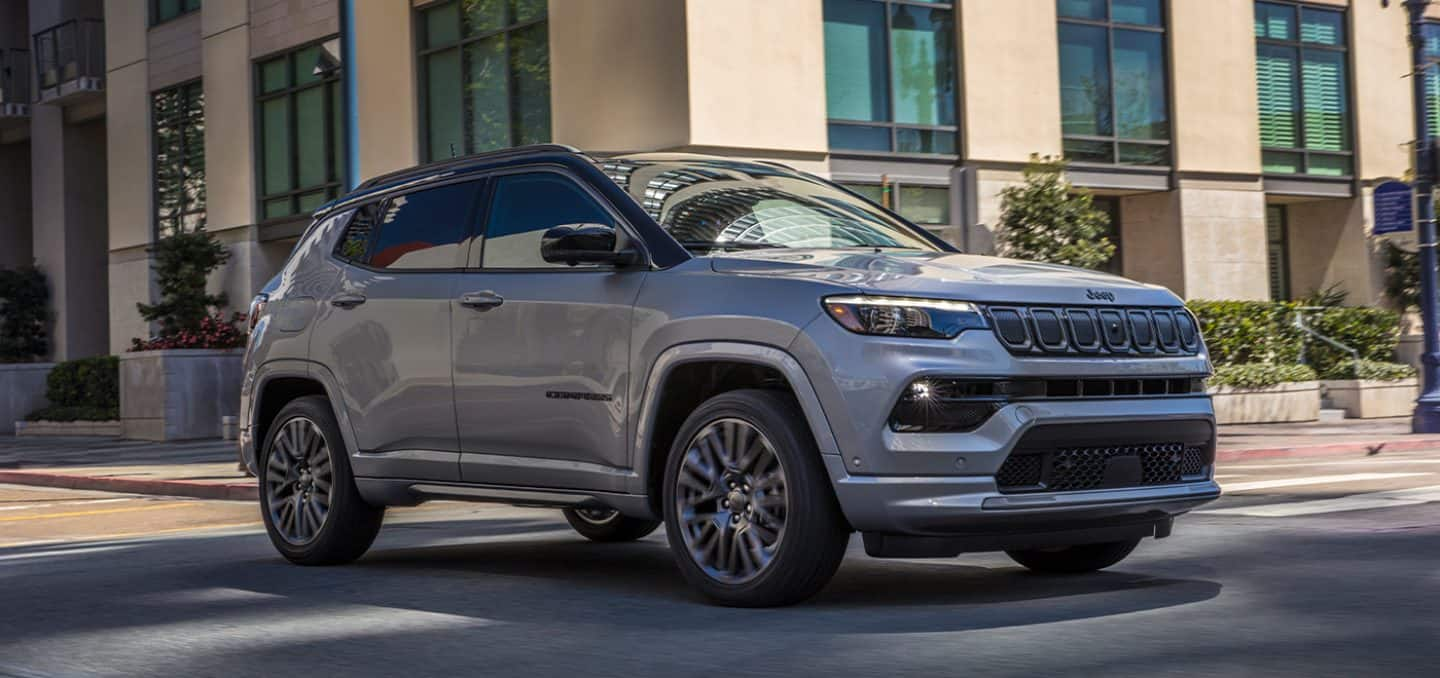 Oil Change Services Chambersburg PA
Book Your Oil Change Appointment Today!
No matter what kind of car you drive, we all want to make sure that our vehicles stay in great condition for as long as possible. By taking good care of your car, you can rely on it for years to come, and help avoid preventable issues, wear and tear, and possibly evade costly repairs. For all these reasons and more, it's important to regularly maintain your car by bringing it into our service center here at Shively Motors! At our dealership in Chambersburg, Pennsylvania, we have a full Mopar service center staffed with certified technicians who specialize in caring for Chrysler, Dodge, Jeep, and Ram vehicles! One of the simplest and most effective ways to maintain your car is to schedule an oil change on a regular basis. By ensuring that your car's oil stays fresh, you'll be helping your engine run more efficiently, and extending the overall lifetime of your vehicle. Read on to learn more about our oil change services here at Shively Motors!
What Goes On During Your Oil Change?
Even if you regularly bring your car in for oil changes, you may not know exactly what goes on during your appointment. It's actually a relatively simple process that can typically be completed in a quick and easy visit to our service center! During your oil change appointment, your mechanic will start by checking your car's oil levels to get a sense of how your car has been running. Next, they will start to actually change out the oil by going underneath the vehicle and removing the oil pan. The old oil will drain out, and the mechanic will then be able to change your oil filter. Just like the oil itself, the filter must be changed once it gets worn out so that it can continue to effectively filter out dirt and debris. Once the used oil is fully drained, the mechanic will replace your oil pan, and tightly secure it back where it was. Lastly, they will pour in the fresh oil, and your car will be good to go!
How Does an Oil Change Help Your Car?
Keeping up with fresh oil changes will have tons of positive effects on your vehicle. The oil in your car acts as a lubricant for the engine, allowing the pistons to slide easily within their respective cylinders. Over time, the oil will begin to accumulate dirt and dust, which causes an increase of friction. As you can imagine, metal sliding on metal can create a lot of heat, which is bad for your car and will cause the engine to overheat. Changing your oil will help keep friction at a minimum, which helps your engine run more efficiently. Plus, maintaining the proper amount of lubrication will protect the engine from seizing or getting caught. This means that an oil change will create a smooth and responsive experience while driving, and also prevent unnecessary damage to your engine. That way, you can avoid greater problems down the line.
When Should You Get an Oil Change?
Many mechanics will recommend that you get your oil changed roughly every 3,000 miles. Since this is a measure of distance rather than time, it can sometimes be difficult to predict exactly when it's time to schedule your appointment. One way to help keep track of your mileage is to keep a log. For example, every time you stop to get gas, you can write down the number on your odometer to see how much you drive in a given week or month. You can also try to visualize your weekly driving schedule based on your frequent destinations. For example, you can calculate the miles it takes you to get to and from work each day. Once you have a sense of how many miles you tend to rack up, you can be in control of your oil change schedule, and never miss an appointment! Plus, your mechanic can give you a reminder in the form of a sticker on your windshield, reminding you of your next appointment.
What Other Services does Shively Motors Offer?
In order to make your oil change a no-brainer, it's important that you're able to easily fit it into your schedule. Here at Shively Motors of Chambersburg, we know how important it is to make your service appointments quick, efficient, and convenient. That's why we offer our Express Lane services, which bring you the services you need in a shorter amount of time! With Express Lane, we can perform your oil change using high-quality Pennzoil motor oil in under 30 minutes. We also offer tire rotations with a brake inspection, a tire pressure check, windshield wiper replacement, and much more, all included within the Express Lane. Even if your appointment can't be completed within that short window, we can still help you get on with your day with the help of our shuttle service, and car rentals! We even offer Saturday service so that your maintenance doesn't interfere with work or school.
Make Your Appointment Today at Shively Motors of Chambersburg!
For all of your car's maintenance needs, our service center here at Shively Motors has got you covered. You can visit us with confidence knowing that your vehicle is in great hands with our team of certified technicians. Make your appointment at Shively Motors of Chambersburg, Pennsylvania by giving us a call, or by filling out the request form right here on our website. Under our Mopar Parts and Service tab, you can also browse all the various services we offer, and even find service and parts specials to get you a great deal at your appointment. If you have any questions about your oil change, or about the overall health and maintenance of your vehicle, we'll be happy to help. Get in touch with us today at Shively Motors!